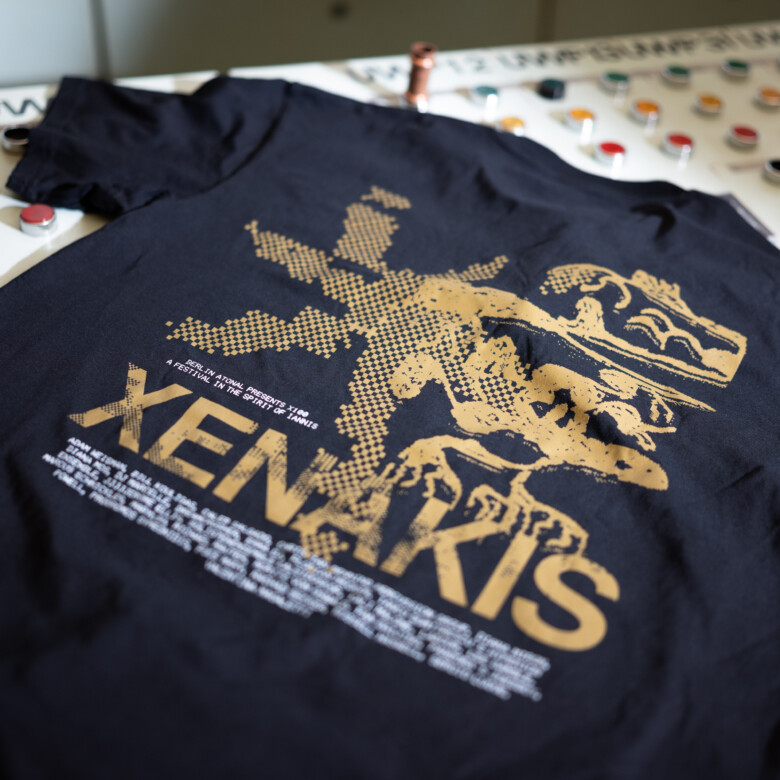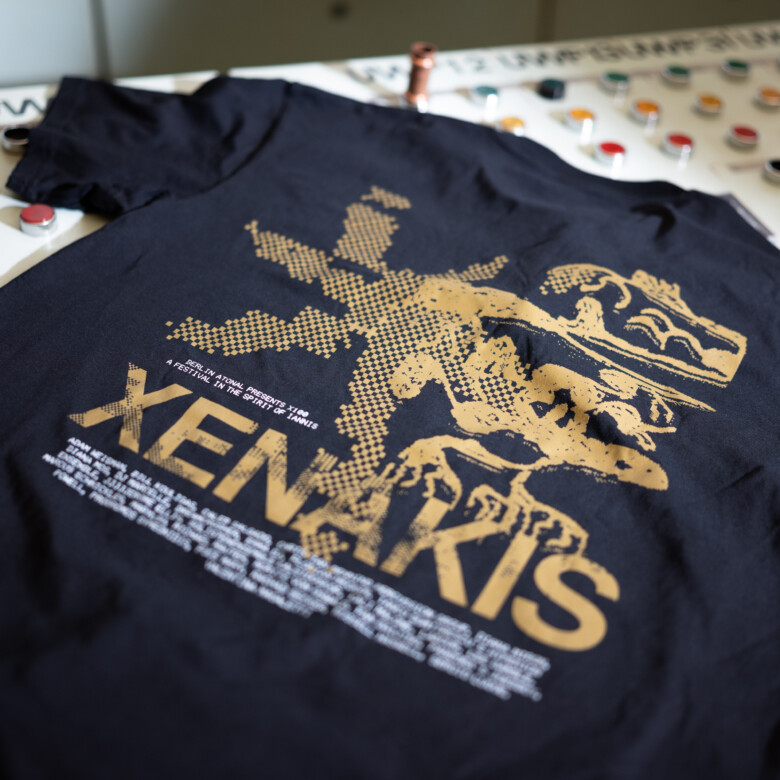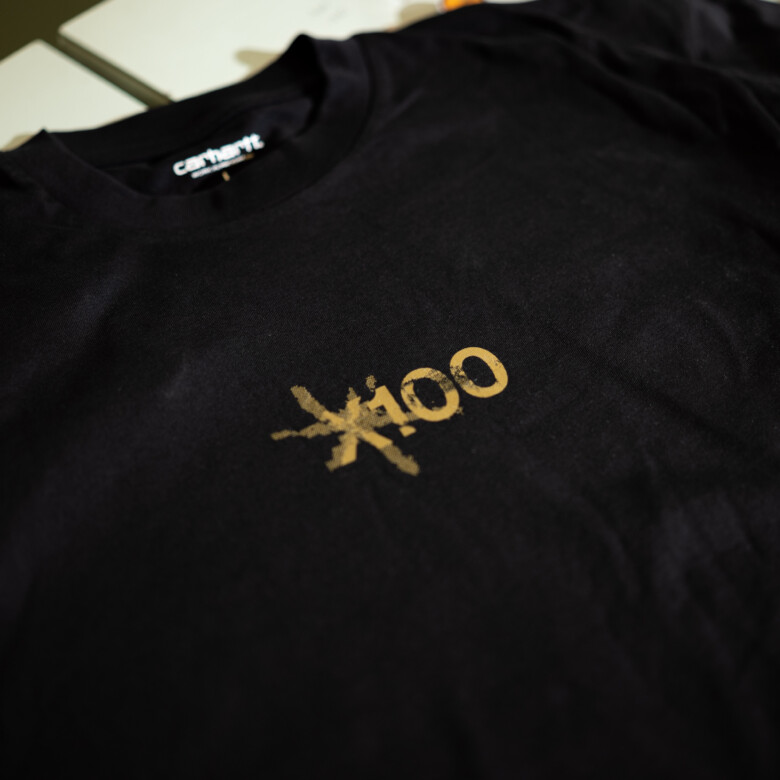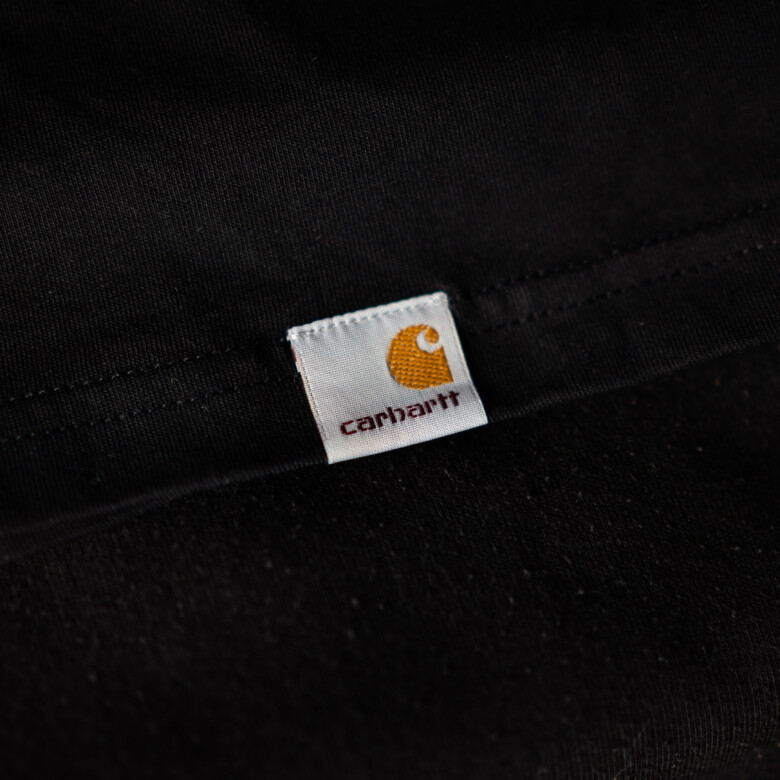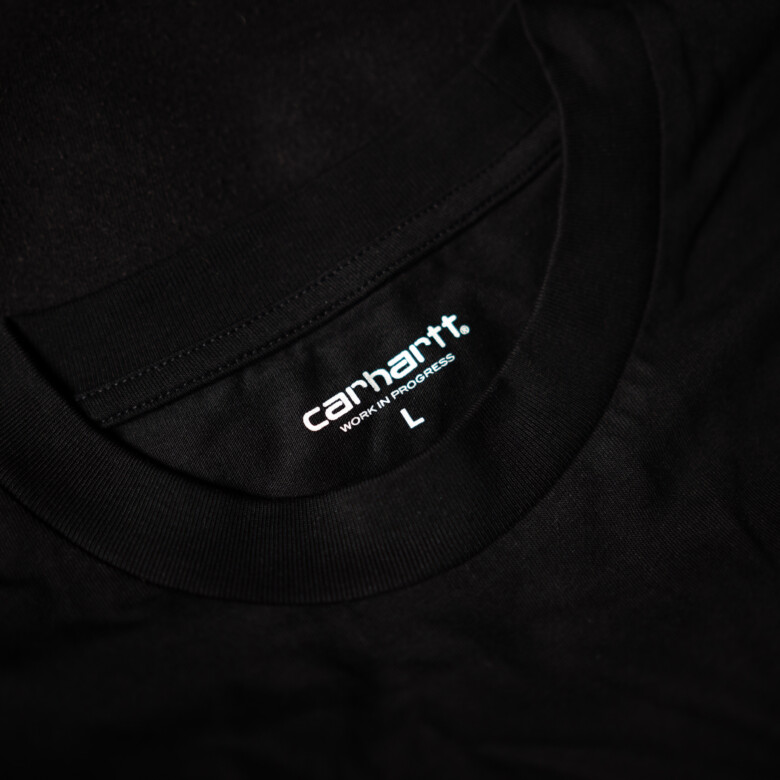 X100 - T-Shirt
This item is printed across both sides of a Carhartt WIP organic black short sleeve T-shirt. 100% cotton shirt features the X100 festival logotype silk-screen printed across on the front side and a reverse motif based on the unique visual language used by Xenakis to write music for his UPIC compositional system.
Material composition: 100% cotton.
Made exclusively for X100 by Berlin Atonal, limited edition, available until sold out.