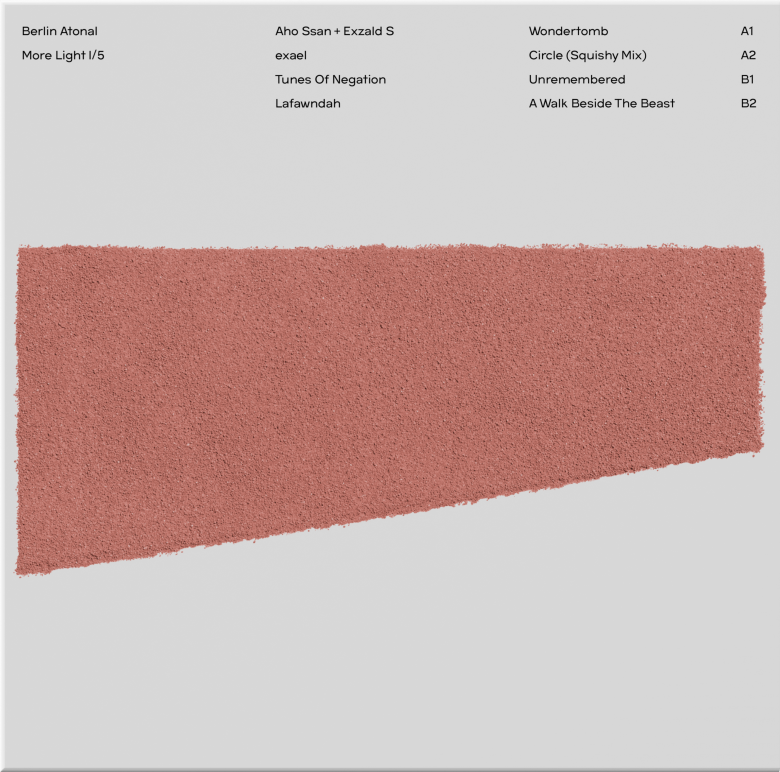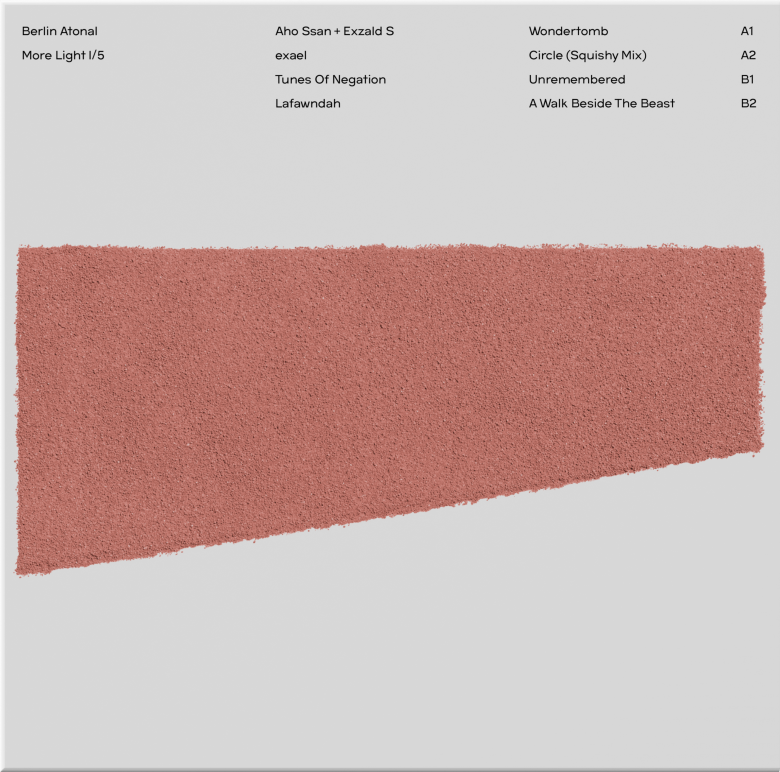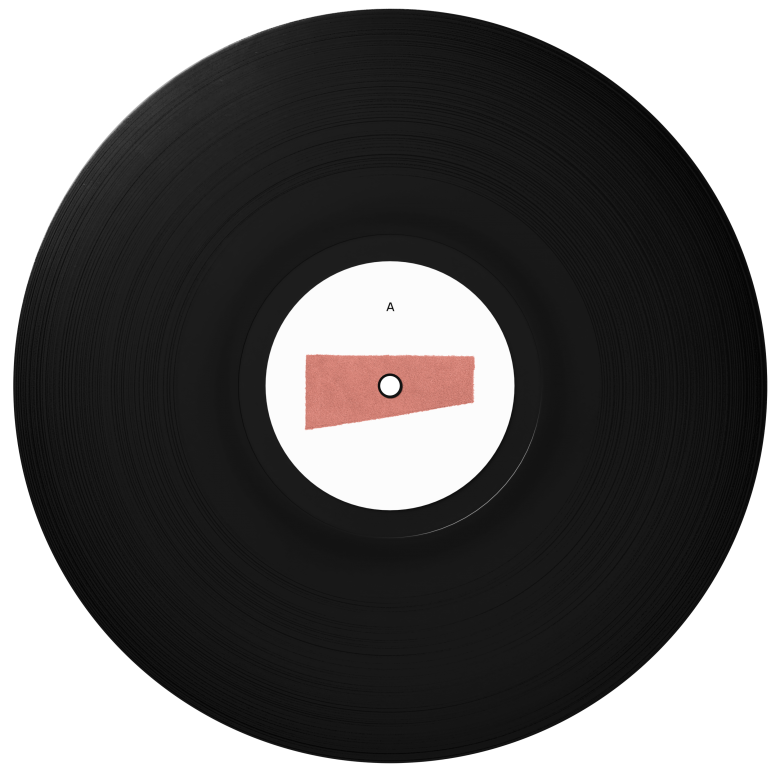 More Light EP 1/5
Aho Ssan + Exzald S, exael, Tunes Of Negation, Lafawndah
Catalogue: ATONAL008
Format: 180g. 12″ vinyl, full colour sleeve, download code
The first record of the new Berlin Atonal compilation More Light features Aho Ssan + Exzald S, exael, Tunes of Negation and Lafawndah. Aho Sean + Exzald S's track Wondertomb recalls the ethereal vocal re-harmonizing of computer music pioneer Carl Stone, underpinned with a saturated glitch beat. exael's Circle (Squishy Mix) features foreboding subterranean lurches under heavily effected rhythm work and siren calls. Shackleton with his Tunes of Negation project (with Raphael Meinhart and Takumi Motokawa) supplies a typically left-field wormhole, jumbled instrumentation tracing psychedelic crosshairs. Closing out is Lafawndah with A Walk Besides The Beast, its robust swagger falling in step with her devotional vocals.
Digital available immediately and free with vinyl purchase, which ships in January '21. Also available as part of Box Set.
This product is currently out of stock and unavailable.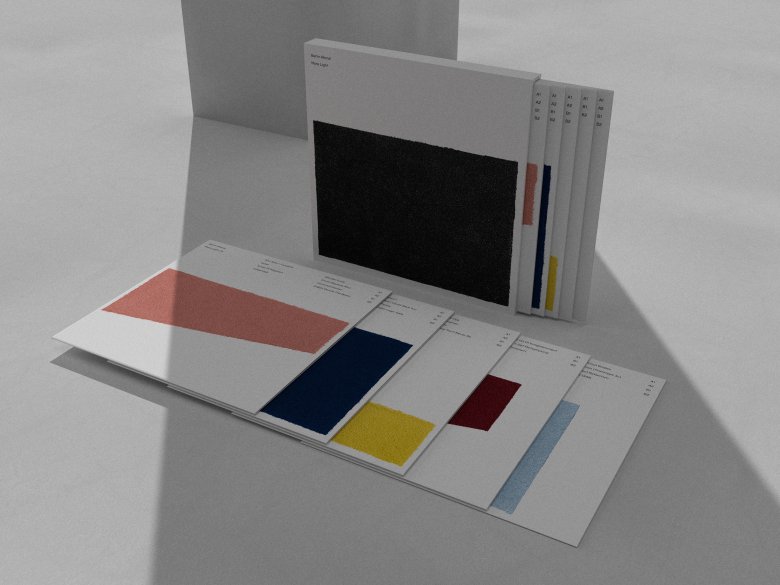 01

Aho Ssan + Exzald S - Wondertomb

6:37

02

exael - Circle (Squishy Mix)

4:36

03

Tunes of Negation, Shackleton - Unremembered

9:38

04

Lafawndah - A Walk Beside The Beast

2:44