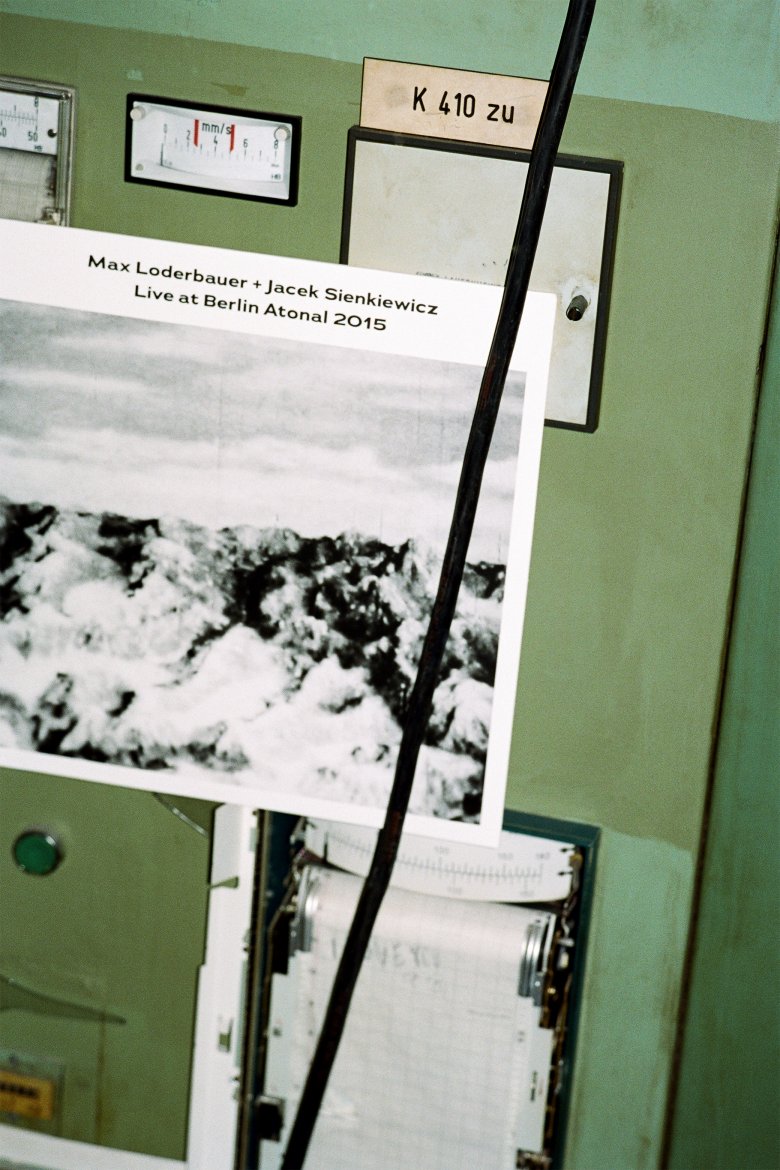 Max Loderbauer + Jacek Sienkiewicz
Live At Berlin Atonal 2015
(ATONAL003)
12,50 €
Includes 16% MwSt.
Artist: Max Loderbauer + Jacek Sienkiewicz
Title: Live At Berlin Atonal 2015
Catalogue: ATONAL003
Format: 12″, printed sleeve + innersleeve
Synthesizer genius Max Loderbauer (NSI, Sun Electric, Vilod, Moritz von Oswald Trio) and techno experimentalist Jacek Sienkiewicz (Recognition) combined for a stunning live show on the opening night of festival 2015. Blending harmonic drones and almost unrecognizably distended vocal samples with adroitly weighted melodic passages, this collaboration was a masterclass in expertly crafted ambient music from two of the genres' leading exponents. Two passages from this set have been mastered and cut to vinyl in a special 12" with sleeve + innersleeve artwork by Pedro Maia based on his visuals for the show.