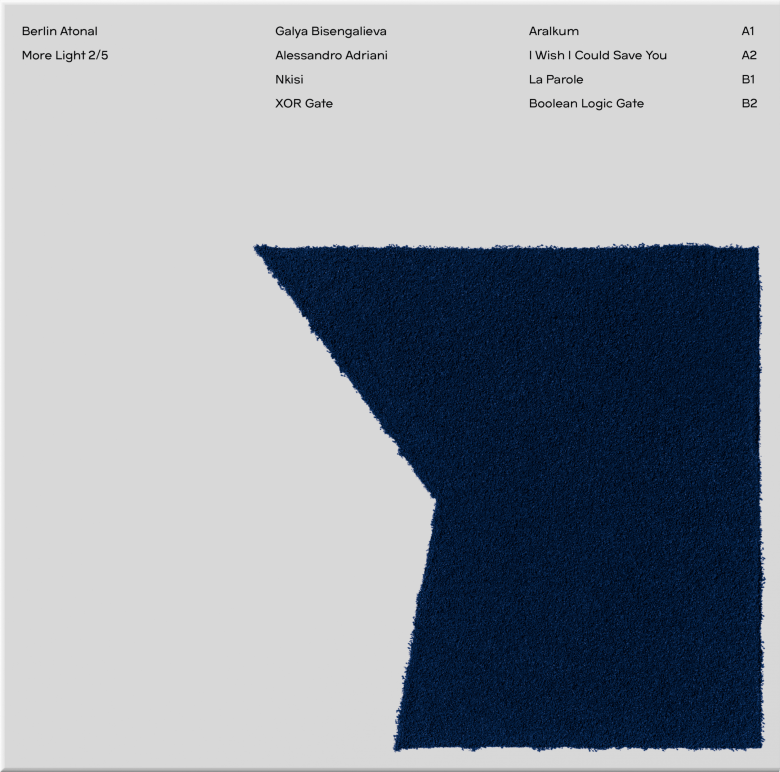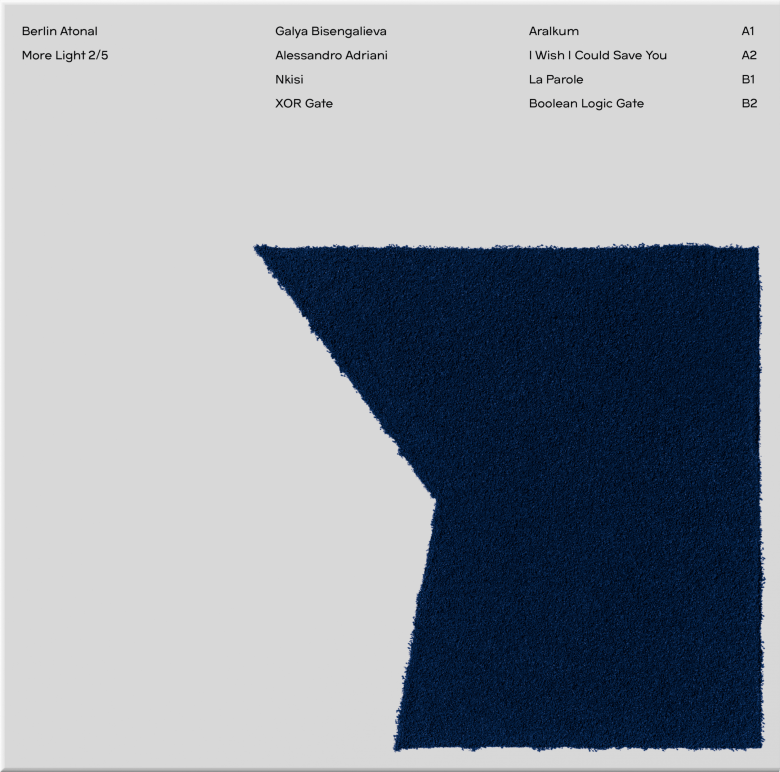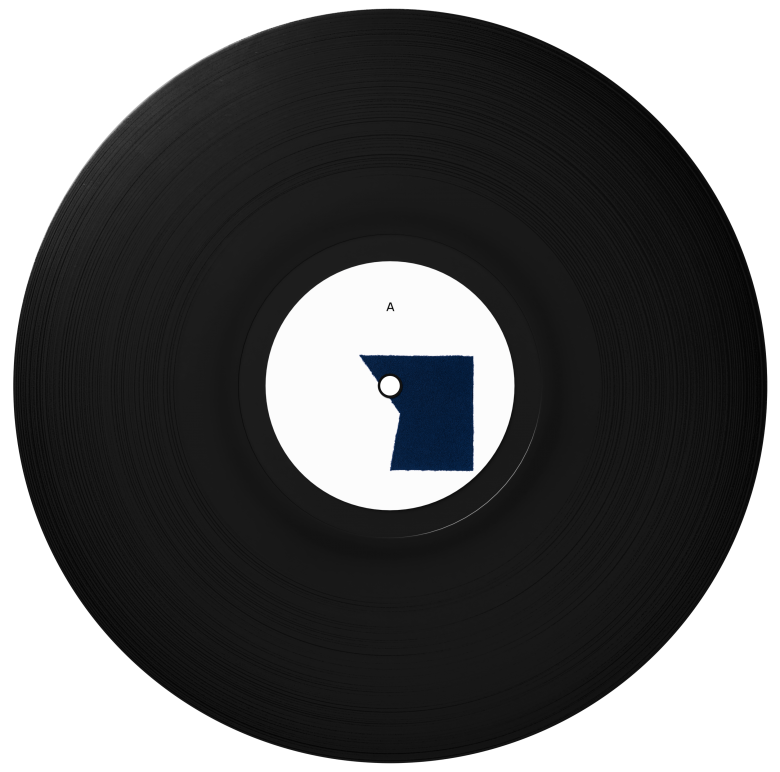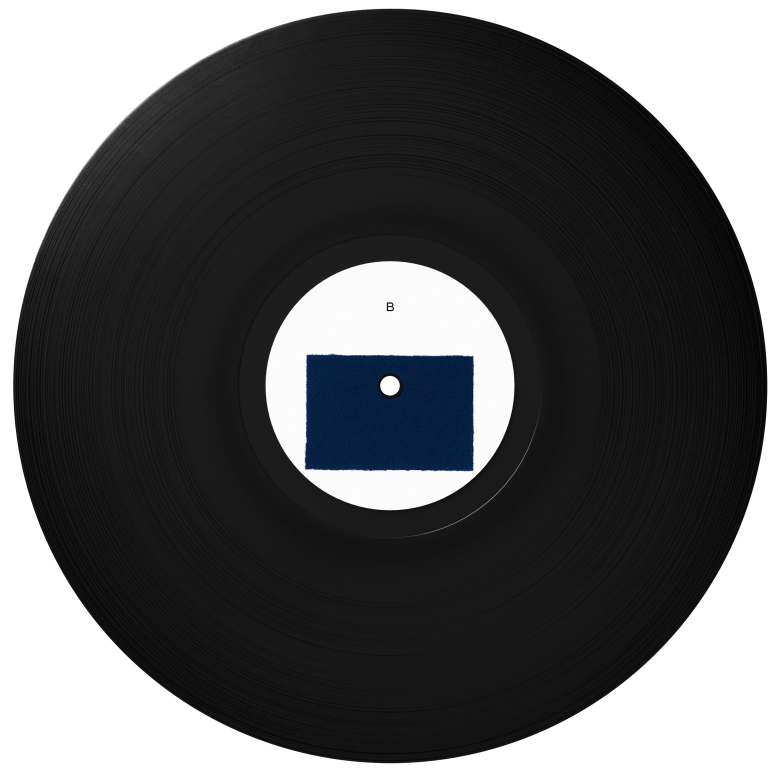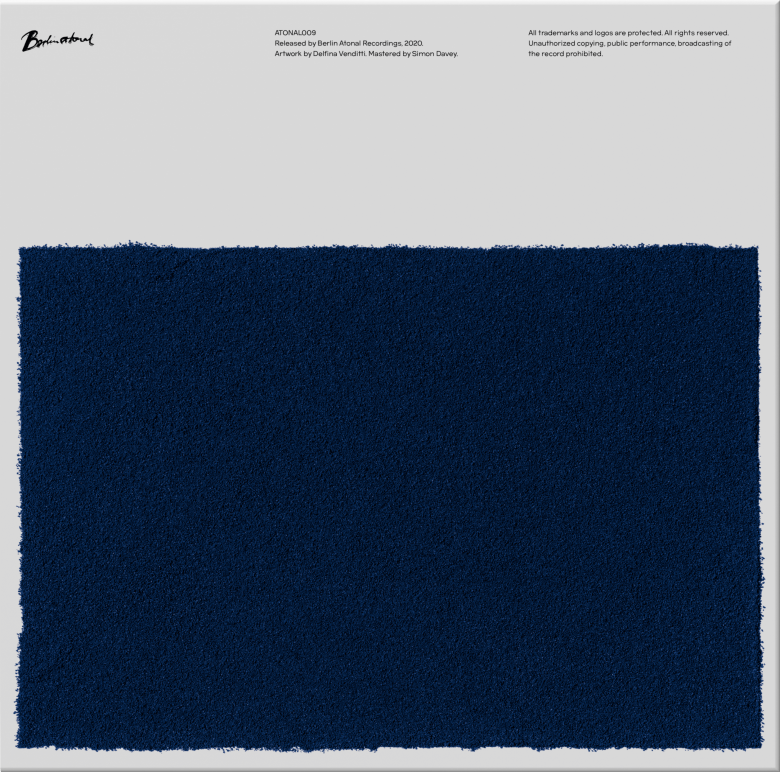 More Light EP 2/5
Galya Bisengalieva, Alessandro Adriani, Nkisi, XOR Gate
Catalogue: ATONAL009
Format: 180g. 12″ vinyl, full colour sleeve, download code
More Light's second record sets in with Galya Bisengalieva's subdued electronics and wondrous strings. Alessandro Adriani treads a doleful path, forced missteps, and sequenced modulation while a deep narration lies almost out of earshot. On the flip, Nkisi embraces a writhing gabber, loose and raw as a snaking cosmic synth pad ascends. Also known as Gerald Donald, XOR Gate's contribution finds abstracted synth movements disrupting dread-inducing industrial atmospheres.
Digital available immediately and free with vinyl purchase, which ships in January '21
This product is currently out of stock and unavailable.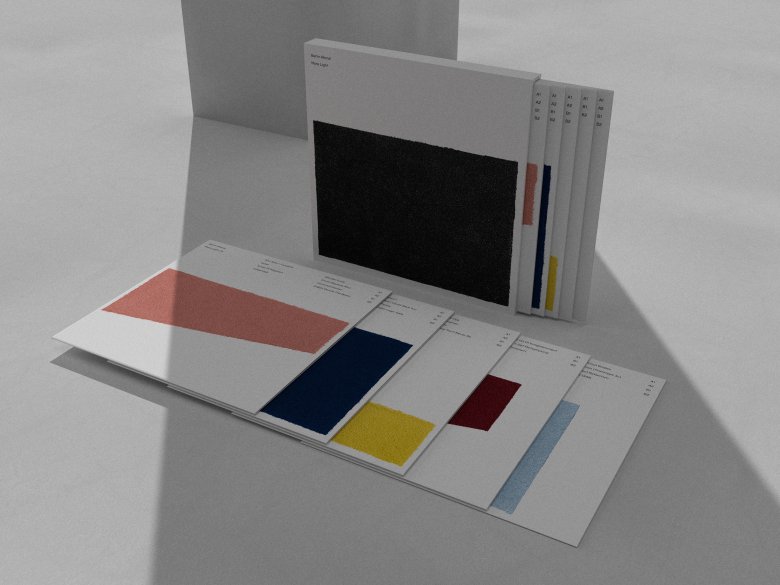 01

Galya Bisengalieva - Aralkum

6:39

02

Alessandro Adriani - I Wish I Could Save You

2:34

03

Nkisi - La Parole

7:44

04

XOR Gate - Boolean Logic Gate

4:04