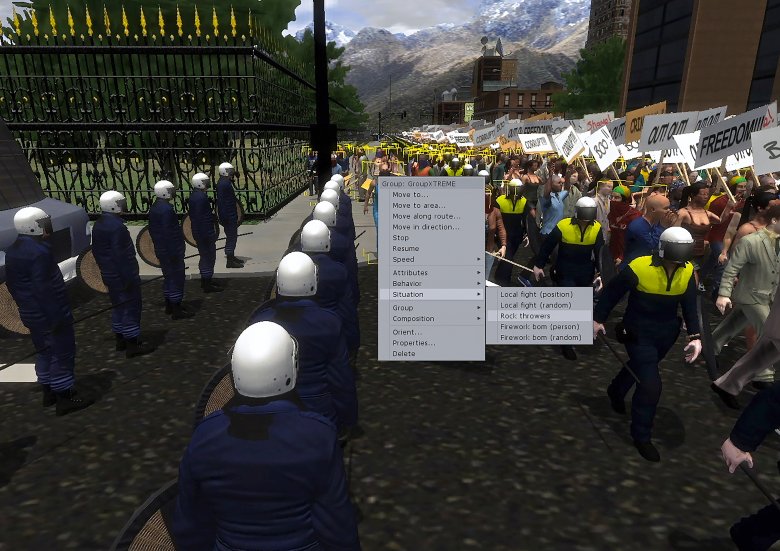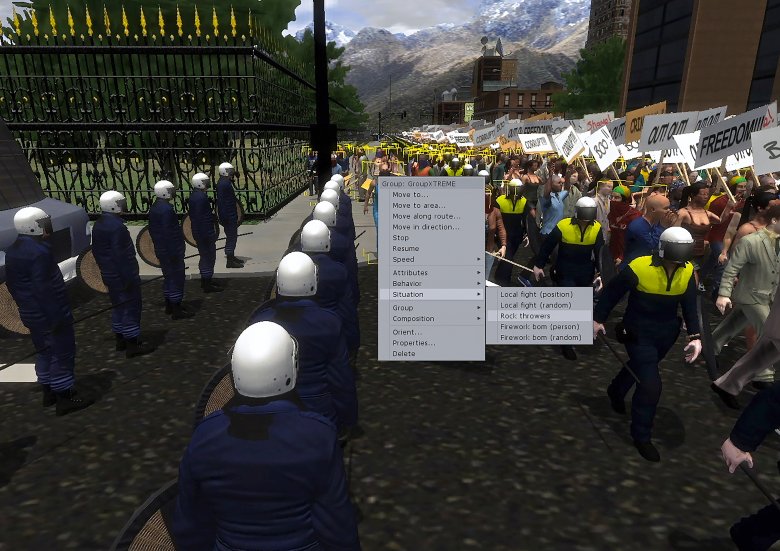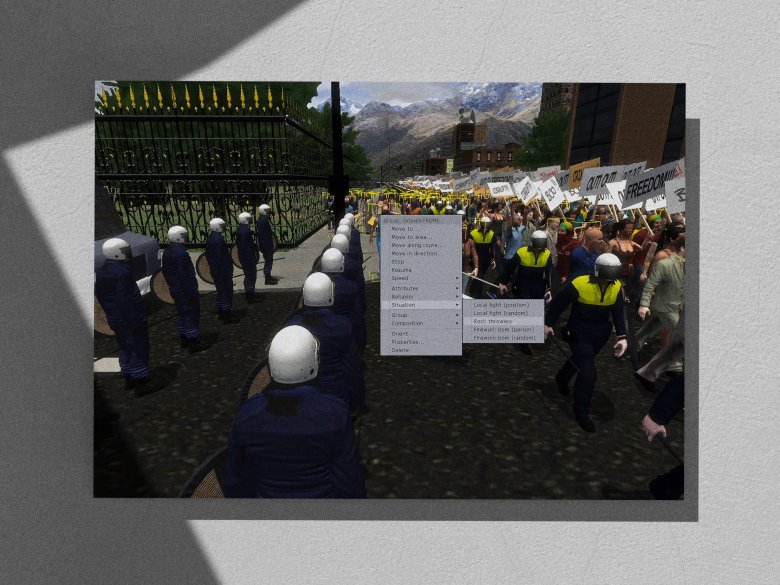 Stéphanie Lagarde Print
30,00 €
Includes 19% MwSt.
Format: Offset Print on 200 g/m2 LuxoMagic
Size: A1
Edition: Limited edition of 100
A still taken from Stéphanie Lagarde's contribution to Berlin Atonal 2019's Projektionsraum video series – Déploiements. Her film highlights state practices of control and its concomitant effects on the human body. The print shows a protest scenario simulated by crowd control software, created for police training purposes in fictional urban environments.